by shnack on Tuesday,
January 17, 2017
Comments (0)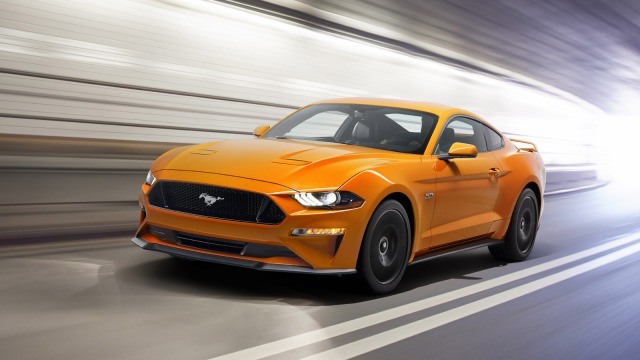 LOS ANGELES, Calif., Jan. 17, 2017 – Today, Ford partnered with its ambassador of Service, Dwayne 'The Rock' Johnson, to introduce the new Mustang – the world's best-selling sports coupe and the company's most advanced Mustang ever.
A host of improvements including new technology and design changes give owners ways to customize Mustang to their preferences, even better performance from more powerful engines and new MagneRide™ suspension technology. Customers have more ways than ever to personalize Mustang to make it their own, with three new paint colors, 12 distinct wheel choices and a customizable digital instrument cluster.
"The new Mustang is our best ever, based on more than 50 years as one of the iconic sports car in America and now, the world," said Joe Hinrichs, president of The Americas. "Tapping Mustang's enormous fan base, we're bringing the new Mustang straight to the people – and introducing the new car across multiple social media channels, reaching millions."
Ford tapped Johnson to reveal the new Mustang to the world by giving one of the first models available to a deserving member of the military. A video of the debut was launched on Johnson's social channels, including Youtube, Instagram and Facebook, where Mustang holds the title for the most-popular car with more than 8.4 million 'likes.'