by shnack on Friday,
August 13, 2004
Comments (0)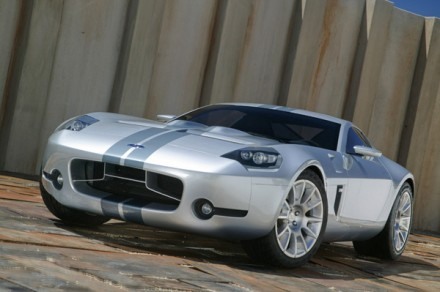 PEBBLE BEACH, Calif., August 12, 2004
Ford took the occasion of the world's foremost showcase of automotive splendor, the Pebble Beach Concours d'Elegance, to unveil the Ford Shelby GR-1 concept, calling the new sports car a salute to "performance art."
The Ford Shelby GR-1 is a uniquely emotional American sports car design that makes a bold statement about Ford's performance future.
"The Ford Shelby Cobra concept was a small step in our plans for the Ford GT supercar architecture and our relationship with Carroll Shelby," says J Mays, Ford Motor Company group vice president of Global Design. "And the Ford Shelby GR-1 is a giant leap toward the future."