by shnack on Saturday,
July 19, 2014
Comments (0)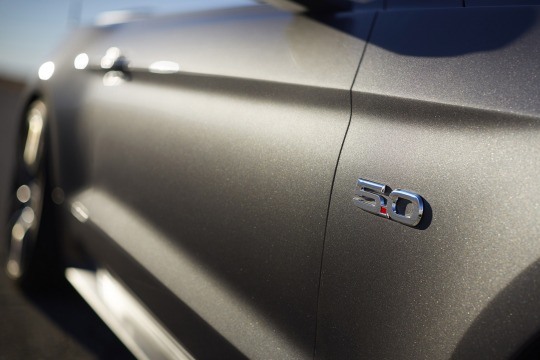 The all-new 2015 Ford Mustang offers three great engines including a standard 300-horsepower V6, a brand-new 310-horsepower EcoBoost® or an upgraded 435-horsepower V8. Each powerplant is available with either a manual or automatic transmission that makes the pony car a great all-around performer – no matter how the equipment is mixed and matched to suit any individual driving style.
The fewer the pounds a car carries for every unit of horsepower generated by the engine, the quicker and nimbler it feels, making power-to-weight ratio a key measure of performance. A recent study by Autoblog of cars currently available in the U.S. market puts Mustang at the top of the charts in power-to-weight ratio for all three price categories a customer can specify.
Mustang extends its lead further for 2015 with the EcoBoost-powered fastback now carrying fewer than 11.4 pounds per horsepower; Mustang GT has as few as 8.52 pounds per horsepower.