2015 Ford Mustang Brochure
by shnack on Thursday,
October 30, 2014
Comments (0)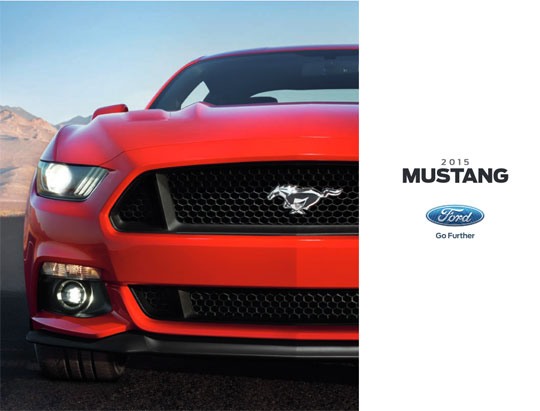 Ford has made available the 2015 Mustang brochure, loaded with plenty of details about the all-new pony. Inside the brochure you will find details and specs about each engine choice, model options, wheel choices and interior/exterior color options. Along with all the information are several interactive links to videos which bring the brochure to life.
2015 Ford Mustang Brochure (.PDF)