Ford Shelby GT350R Mustang Roars Off the Line at Flat Rock Assembly Plant
by shnack on Thursday,
August 20, 2015
Comments (0)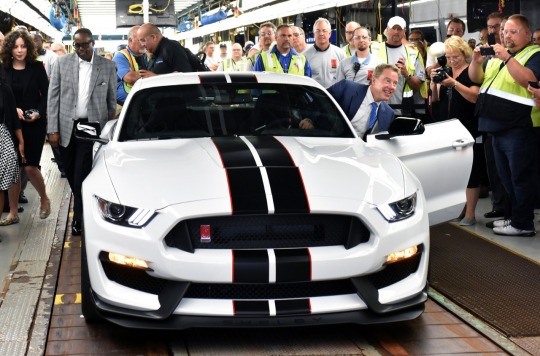 One of the most iconic performance Mustang nameplates of all time the all-new Shelby GT350R roared off the line today at Ford's Flat Rock Assembly Plant. The new GT350R Mustang is the most athletic Mustang ever, designed to tackle the world's most challenging roads and race tracks while creating an exhilarating experience for the driver.
"This is a special day for all Mustang enthusiasts," said Bill Ford, executive chairman, Ford Motor Company. "We have taken the GT350 formula to the next level of innovation, style and performance. Today the legend continues."