AmericanMuscle Giving Away 850HP Mustang and Ford Raptor Truck
by shnack on Wednesday,
April 27, 2016
Comments (0)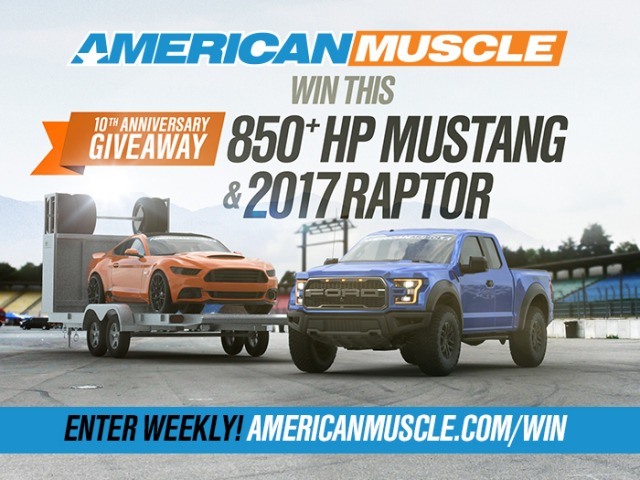 The folks over at AmericanMuscle are celebrating their 10 year anniversary with a giveaway sweepstakes where the prize worth over $100,000!
The winner will get a whipple-charged and fully built Mustang making over 850 horsepower, which is usable either on the strip or on the street, plus an aluminum trailer for the Mustang to arrive in style - and that trailer comes with a full set of Eastwood tools to support your racing adventures. And get this: to pull all of that, the winner will also receive the yet to be released 2017 Ford SVT Raptor.
You can enter the sweepstakes here, and can enter once per week until November 11th, 2016. The winner will be announced on November 25th, 2016.