Ford Mustang History
2015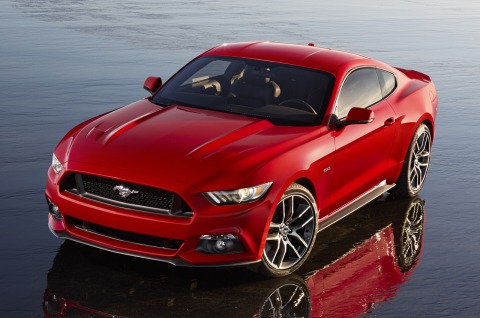 The original ponycar is all-new just in time for its 50th anniversary. Now destined for global markets, the 2015 Ford Mustang sports new styling that harks back to its heyday while still looking to the future. The Mustang's new interior is more upscale, with soft-touch materials and sporty design traits.
A fast array of engines sits under the hood of the 2015 Ford Mustang. The base engine is a carryover 3.7-liter V-6 producing 305 hp and 280 lb-ft of torque. Next up the ladder is an EcoBoost 2.3-liter turbocharged I-4 producing 310 hp and 320 lb-ft of torque. The GT is powered by a 5.0-liter V-8 making 435 hp and 400 lb-ft of torque. A six-speed manual is standard, while a beefed-up six-speed auto is optional.
Not only does the 2015 Mustang get powertrain updates, but it's also all-new under the skin. The biggest change is the addition of an independent rear suspension, which finally sets the solid-rear axle out to pasture.
Engines
3.7L V6 305HP 280 lb-ft torque
2.3L I4 310HP 320 lb-ft torque
5.0L V8 435HP 400 lb-ft torque
Prices
V6: $23,800
EcoBoost: $25,300
EcoBoost Premium: $34,800
GT: $32,300
GT Premium: $36,300
Production (US Cars Only)
Total Produced: 110,648
Manual Transmission (All Engines): 21,797
Automatic Transmission (All Engines): 88,851
Total 5.0 V8: 43,862
Automatic 5.0 V8: 35,221
Manual 5.0 V8: 8,641
Total Ecoboost: 39,264
Manual Ecoboost: 7,735
Automatic Ecoboost: 31,529
Total V6: 27,522
Automatic V6: 22,100
Manual V6: 5,422
Recent Forum Posts
Participate In The Forums
Create new posts and participate in discussions. It's free!
Sponsored Links