by shnack on Wednesday,
January 11, 2012
Comments (0)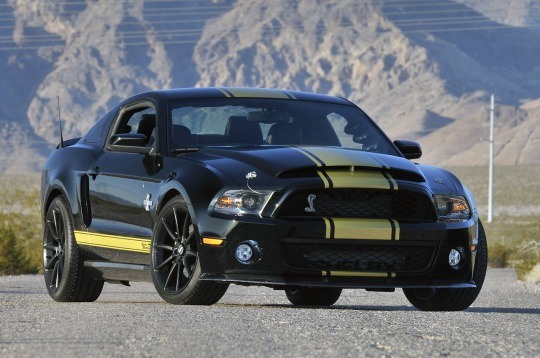 To honor its 50th anniversary, Shelby American today unleashed a new line of Anniversary Edition Shelby GTS, GT350 and Super Snake vehicles. Only 50 white and 50 black of each post title Shelby model will be manufactured, making it an instant collector's item and an iconic piece of automotive history.
"Few thought that Shelby American would make it in the car business for 50 years," said Carroll Shelby. "We built the first Cobra in a rented garage and then GT350's in an old hanger. But our company is still here, manufacturing the best cars that I've ever made. The next 50 years will be even better for Shelby American."
The Shelby American name is synonymous with high performance worldwide. Over the past five decades, the company has relentlessly pushed the envelope with a string of superior vehicles and parts.
"Our golden anniversary is a remarkable milestone worthy of this limited edition line of Shelby vehicles," said John Luft, president of Shelby American. "On the heels of the unprecedented sellout of our 50th Anniversary Edition Cobra 289, we expect demand for these new Shelby's to be strong."