by shnack on Thursday,
April 5, 2012
Comments (0)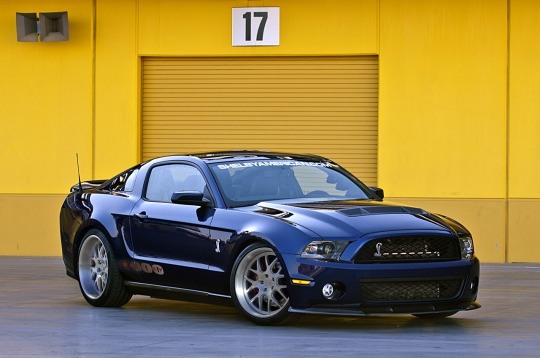 NEW YORK - April 5, 2012 - On the eve of its return to the New York International Auto Show, 50 years after the company made its debut, Shelby American, Inc., a division of Carroll Shelby International (CSBI.PK), unveiled the world's most powerful series of muscle cars. Named the Shelby 1000, the 50-state, street-legal car is the high performance dream of founder Carroll Shelby. The Shelby American team enhanced the power, braking and handling of the 2012 Ford Shelby GT500 to create a hyper-performance muscle car available in both street and competition versions.

"We launched Shelby American with the Cobra at the 1962 New York Auto Show," said Carroll Shelby. "The 289 Cobra was considered pretty radical at the time. For our return 50 years later, I wanted something just as incredible that will show how far we've come and where we're headed for the next 50 years."

The Shelby 1000 was born in Carroll Shelby's imagination in 2011. Having just achieved 800 horsepower with the famed Shelby GT500 Super Snake, he and his band of modern day hot rodders at Shelby American believed that they could enhance Ford's well-engineered car even more.