by shnack on Tuesday,
December 20, 2011
Comments (0)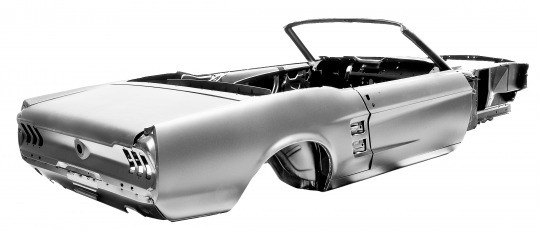 DEARBORN, Mich., Dec. 20, 2011 – The latest addition to the growing stable of classic Mustang bodies – the 1967 convertible – just might be the ultimate stocking stuffer this Christmas for restorers of America's favorite sports car.
The 1967 convertible body shell, the newest officially licensed Ford Restoration part, is now available to order starting at $15,995. It is the fourth reproduction classic Mustang body available to restorers, joining the '65 convertible, the '67 fastback and the '69 fastback.
To qualify as an official Ford-licensed restoration part, the '67 body shell has to meet or exceed the fit, finish and quality of the original, said Dennis Mondrach, Ford Restoration Parts licensing manager. "The new '67 convertible body shell gives restorers a super-solid foundation on which to build their dream pony car."