by shnack on Saturday,
July 19, 2014
Comments (0)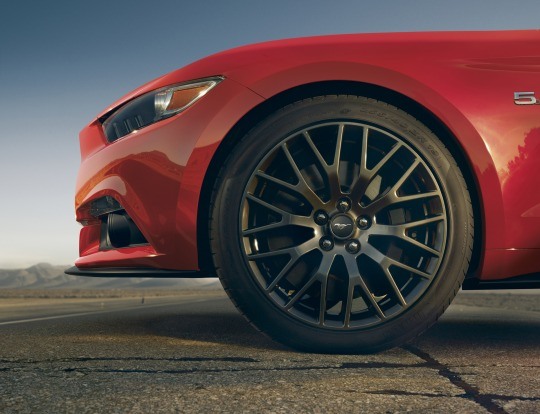 With new fully independent front and rear suspension systems, the all-new sixth-generation Ford Mustang is expected to be the nimblest and most comfortable example of the breed to date. Mustang EcoBoost® and Mustang GT fastback customers can also add an available performance pack for maximum all-around capability, continuing 50 years of Mustang personalization.
"When we began development of the sixth-generation Mustang, we knew we had a challenge ahead of us to beat ever-increasing customer expectations, as well as new competitors in the marketplace," said Raj Nair, Ford group vice president, Global Product Development. "We added content where it mattered – including an independent rear suspension for better handling and ride, and bigger brakes for better, shorter and more consistent stops. We also doubled the number of airbags.
"Even with all of that extra hardware, smart engineering throughout every component of this car enabled us to achieve a base curb weight of 3,524 pounds for the new Mustang EcoBoost fastback – just six pounds more than the lightest 2014 Mustang V6, and still the best power-to-weight ratio of any car available in the United States for under $50,000."